We've made some changes to keep you safe!
Fitness centERs with personal trainer in Brussels
Every training session, you are monitored, followed and encouraged. The goal is to get you closer to the best version you aspire to be.
We are a premium coaching studio. Our mission is to guide you every step of your journey to help you achieve your fitness, sport, nutrition and health objectives, with the best personal training quality there is.
Your body is a temple, and with our three clubs in Louise in downtown Brussels, Ixelles and Uccle, start taking care of it again.
"Our goal is to inspire clients to surpass themselves physically and mentally"
– Benoit Myaux, Pointfit founder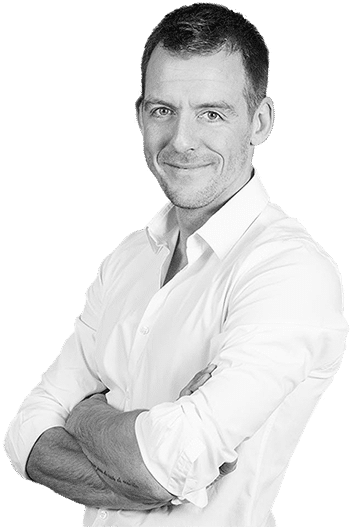 Our coaching studio in Brussels
PointFit welcomes you in our three premium sport and fitness gyms in Brussels, with each studio offering a unique bespoke experience.
Our Louise corporate club, located in downtown Brussels, is accessible by appointment with your coach, and to the tower's employees.
Our Uccle exclusive VIP studio guarantees you a private one-on-one training session with your personal trainer. Enjoy our inspiring facilities to your confidential use and reach your goals in total peace and confidence. Access by appointment.
Our Ixelles gym is perfect to focus with your trainer on fitness exercises and cardio in group classes (small group training), with full access to our physiotherapy office.
Come meet your new personal trainer in one of our premium gyms in Brussels! Your body is a temple, take care of it.
PointFit offers you the most specialised personal training in Brussels. Thanks to our detailed survey and a thorough review of your body, we get to know you and understand your needs and goals. Your dedicated personal trainer tailors a bespoke programme for you based on your fitness level, your lifestyle, your diet and your sleeping patterns.
More than just a training programme, we offer you an authentic lifestyle. Once you're ready, get started with one of the best personal trainers in town and access our modern high-end equipment.
There's no yearly subscription here at PointFit. Our flexible and personal made training program last three months, during which we guarantee you real and tangible results, and the healthiest you'll ever be. The best thing? We show you how to stay physically and mentally healthy and strong, outside of our studio.
Whatever your objective is, our tailor-made sessions will get you there. We help you get back into shape after an injury, focusing on relieving the pain and preventing it from returning, with our specialised gym/bodybuilding and physiotherapy program. We guide you through your weight loss goals, with a regular physical activity, a better diet and some simple changes in your daily habits. We assist you during your pregnancy and after the birth and help you stay fit and active in a safe and comfortable environment. We help our older clients stay in healthy shape and we drive our athletes to get the best results possible.
We are extremely proud of the amazing results our clients achieve.
Your personal trainer is among the top professionals in Brussels. His passion for body and mental health is entirely dedicated to your well-being. Always by your side every step of your workout, he will ensure that every training session is a success.
Thanks to his methods, his advices, his support and motivation, he will help you implement the necessary changes in your life to achieve your objectives and become self-confident again.
Additionally, you have full access to our nutrition, physiotherapy and podiatry centers located in our coaching studios, whether you are a member or not.
Come join our group classes and train in selected small groups in a warm and friendly environment. For quicker results, our various bootcamps offer you intense training sessions, focused on building your core muscles, your flexibility and your cardio.